Holding company for financial investments is considered one of the leading companies in the field of developing health care services and establishing, establishing and equipping more than 20 hospitals in the latest model, such as Dar Al Fouad Hospital, Luxor, Al Salam, Sharm El Sheikh, Nasser Institute and many other hospitals, as it has a long experience in this field and extensive experience, and has a track record of its achievements For 30 years, the company has been operating within the diversified finance sector, industrial investment, medical devices, and many related fields as well as non-banking financial fields.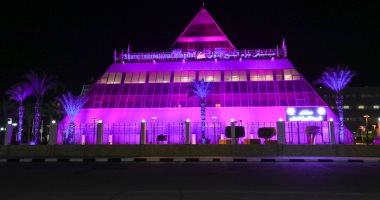 Despite the financial faltering and the judicial problems with banks that lasted for 18 years and the reservation of the company's assets despite all these difficulties, the company succeeded in paying all debts and obtained a final clearance from Banque Misr on September 12, 2018, and the company, as part of its efforts to maximize shareholders 'returns, convened the company's general assembly on the date of November 5, 2020, which elected a new board of directors for the company headed by Mr. Rami Raymond Michel Lakah.
The Financial Supervisory Authority and the Investment Authority have approved the formation of the Board of Directors, which is now working hard to return the company to its previous era as a large and pioneering Egyptian company in all fields in which it is investing and transferring investment opportunities to an added value that benefits more than five thousand shareholders who put all their confidence in the ability The company is growing steadily.